GOPRO
The project
GoPro Retail Activation Guide
The Opportunity
Due to extremely fast growth, the GoPro brand was being misrepresented across the board. We created this guide as a way to establish global brand standards for retailers and distributors to ensure the brand was represented properly.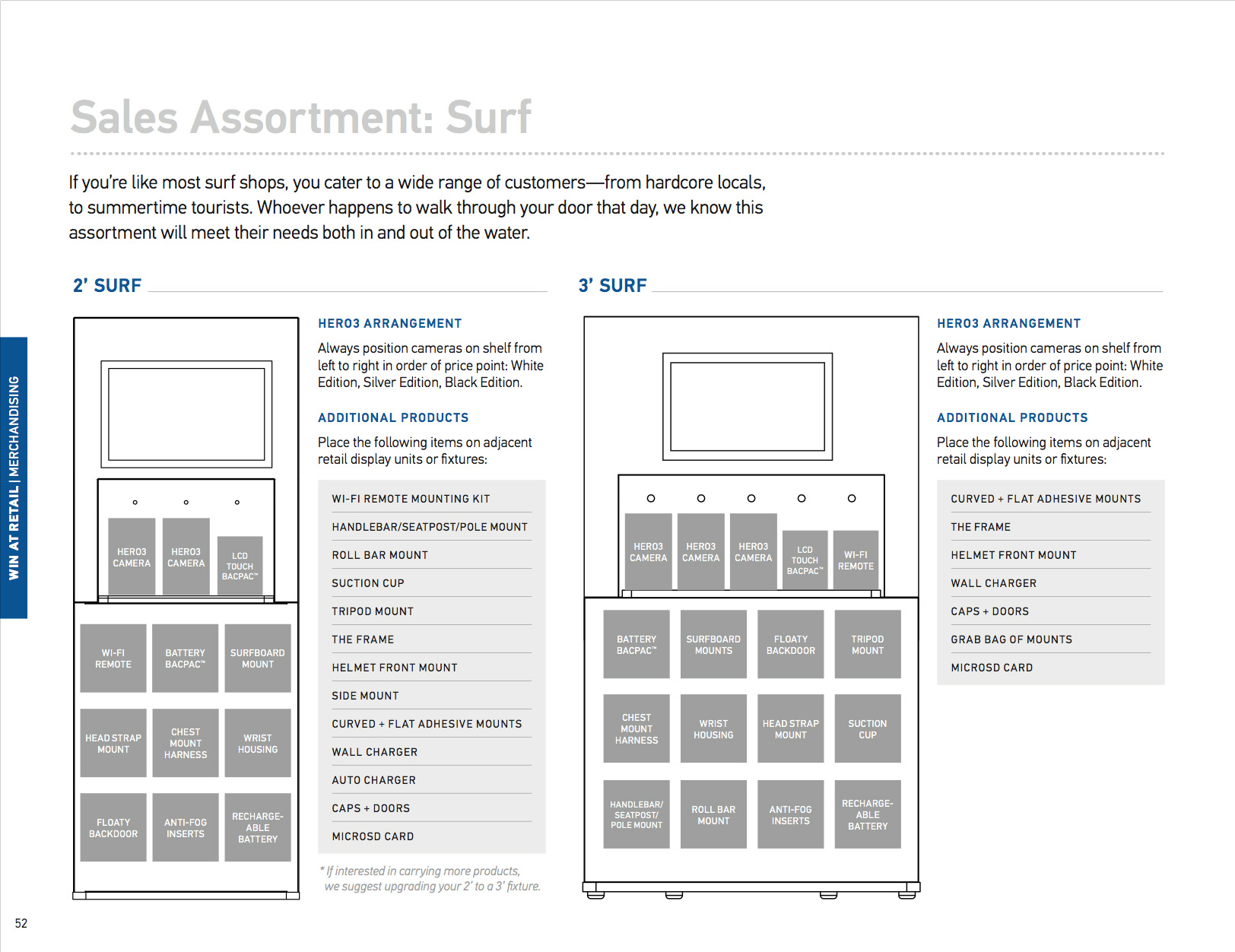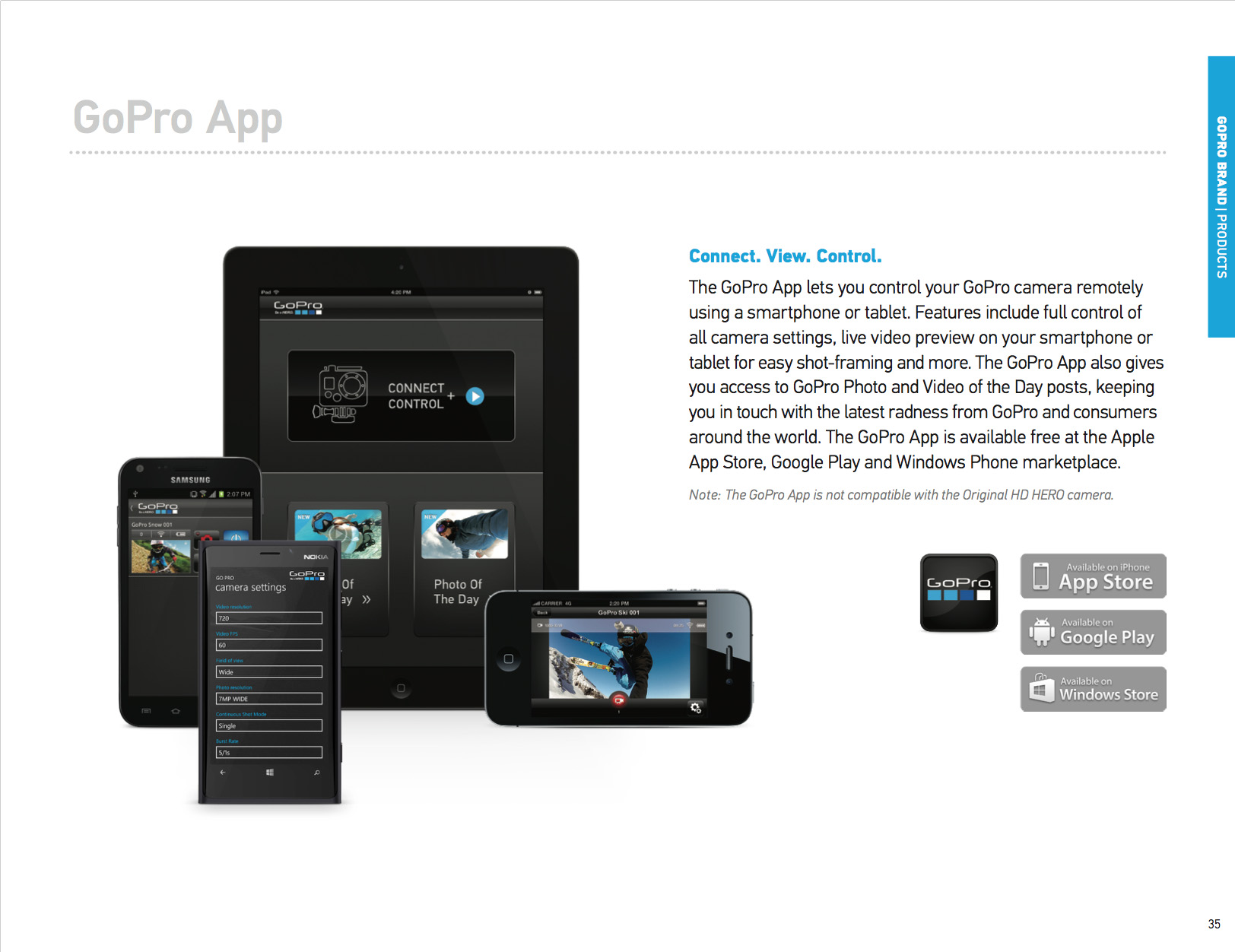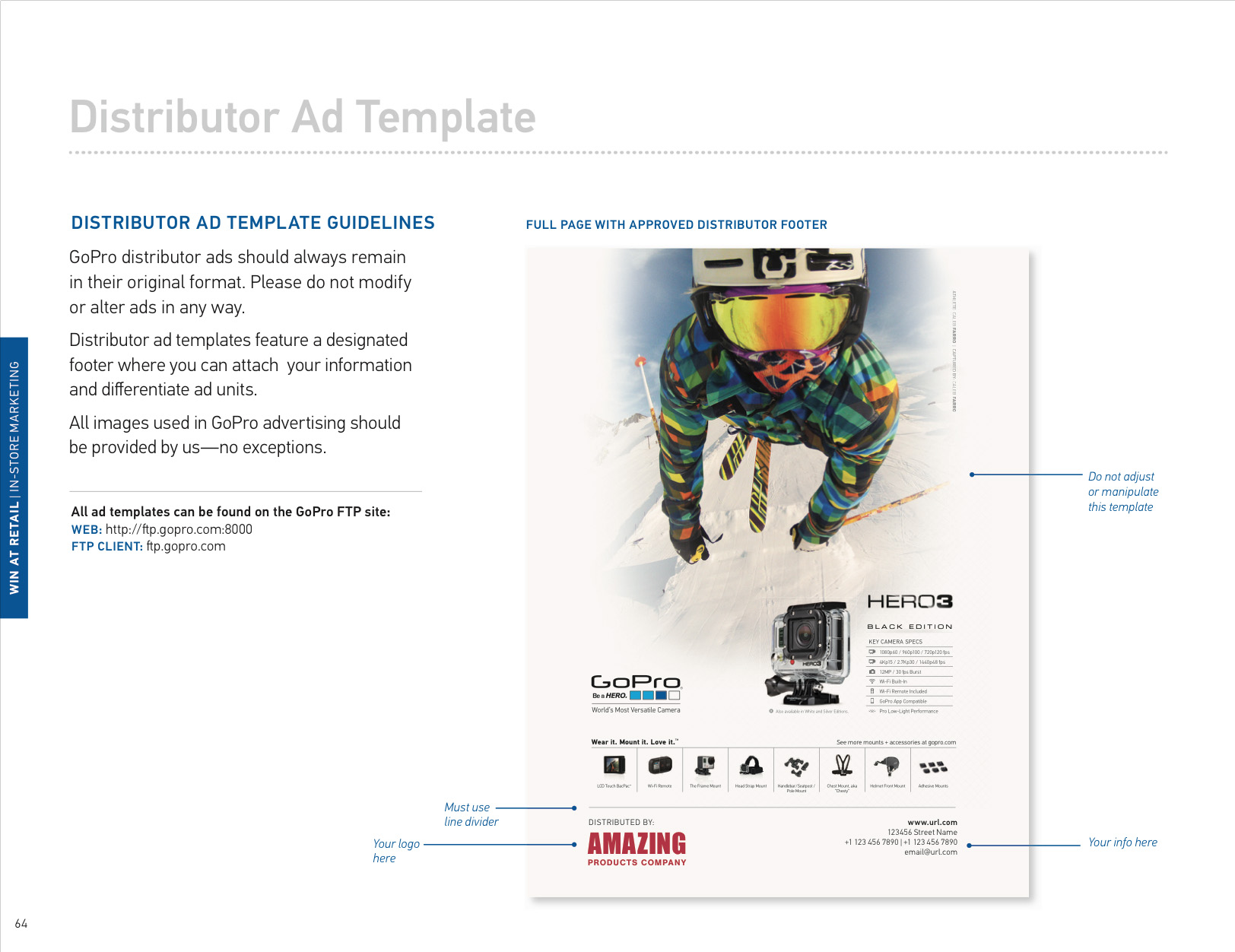 How we MADE IT HAPPEN
Developed the concept & created the layout
Collaborated with sales, retailers and distributors
Provided copywriting and editing
Sourced and managed creative and production resources
Analyzed sales data to determine assortment recommendations
Presented at the International Distributor Meeting
Developed subsequent guides for other departments
proven results
When assortment recommendations were used - retailers saw a 4-5x lift in sales per vertical. Proper brand identity usage globally increased drastically within 1 year from launch.